AUTHOR, SCREENWRITER, AND FILMMAKER
"We have to stop expecting others to tell our stories."
I was born and raised in Miami, Florida. Sunshine, beaches, and warm winters. I am a writer of several original screenplays and author of several books of short stories and novels. I enjoy reading, watching movies, sports, and of course writing. I am unapologetic about my art, my writing, and my creativity. My writing mostly deals with the fictional world of storytelling using fact-based realities and real-world issues like race and racism, police brutality and social injustice. I write in the genre of drama, crime, urban and urban fantasy, psychological thrillers, science fiction, action and adventure, mystery, suspense, and fantasy. I write with the hope and intent that hopefully one day our society will no longer judge a person by the color of their skin or unfairly judge them by their race or ethnicity but judge them by their actions and their humanity or lack thereof. I hope that my writing helps to inspire the world to become a better place a more humane world where true peace, true equality, and actual justice for all exists.
Original Stories
You can purchase my four books of short stories and two novels available now: The South Beach Slayer, America Amerikkka Америка, Parasitic, Parasitic Predators, The Patriot Complex, and Longinus. All six books are available at Barnes and Noble (online), amazon.com, kobo.com, and Google Play.
BLACK LIVES MATTER
Fearless Entertainment
Please leave a comment and rate my books at amazon.com, kobo.com, Google Play, and Barnes and Noble. You can also follow me on twitter @BlacLitterateur and on Instagram @blaclitterateur Thank you for your support. You can donate and support this website and my blog at PayPal.Me/mjwpub or cash.me/blaclitterateur
GENRES WRITTEN BY MICHAEL J. WILLIAMS
ACTION AND ADVENTURE
MYSTERY – SUSPENSE – HORROR
PSYCHOLOGICAL THRILLER – SCIFI – FANTASY
DRAMA – CRIME – URBAN- URBAN FANTASY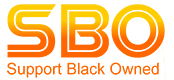 Books for Sale
Click on the link to view my author's page and order now at amazon.com https://www.amazon.com/Michael-Williams/e/B06Y3583R2
You can also order and purchase my books from Barnes and Noble and kobo.com by clicking on the Other Purchasing Options link at the top of the page.
Order Online at Amazon, Barnes and Noble, Smashwords, Google Books, and Kobo
Books to Read
"You hate me because of the color of my skin. I'm disgusted by you because of the content of your character."
DONATE AND SUPPORT
You can also donate to help support my blog. No paypal no problem. cash.me/blaclitterateur
The Chronicles of the Parasitic Book Series
Book I: The South Beach Slayer
Book II: America Amerikkka Америка
Book III: Parasitic Predators
Book IV: Parasitic
The Nick Frost Chronicles
Book I: The Patriot Complex
The Chronicles of the Drake Empire and the Relics of the Gods
Book I: Longinus
The Future of storytelling is now. Original stories written from a different perspective and a different point of view. We will no longer accept the predictable and the deliberate attempt to erase our pain, our struggle, our stories from the public view. We are determined to be the story tellers of our history, our lives, our heartache and our emotions as we struggle to tell live our lives and our truths. We will be the story tellers of OUR STORIES.
Author of fiction books, novels, and short stories. We are the future of storytelling.
AMPLIFY BLACK VOICES