Feel free to donate if you enjoyed any of the author's post and want to support the author's blog. No paypal no problem. cash.me/blaclitterateur
When the glitz and glamor, the fortune and fame, hide a hideous and sinister secret about a notorious serial killer roaming freely on the streets of South Beach.

The interconnected lives of everyday people and the impact of drugs, alcoholism, spousal abuse, police brutality, discrimination, racism, and foreign intervention all lead to choices that not only have consequences for their lives but society as well.

Infected with the deadliest plague the world had ever seen. The world must unite to combat and defeat a parasitic mutation that has engulfed the world for thousands of years with its incurable disease.

When you are the prey but you are oblivious to the fact that the predator that is hunting you is standing directly in front of you.

Elite American soldiers suffering from PTSD seek to destroy the republic and American democracy.

A mysterious billionaire races to capture biblical relics to stop the rise of the Fourth Reich.
Click on the link to order any one of my books from amazon.com https://www.amazon.com/Michael-Williams/e/B06Y3583R2
You can also order and purchase my books from Barnes and Noble and Kobo.com by clicking on the Other Purchasing Options link at the top of the page.
My Thoughts and My Opinions

Why I Write

There are many reasons as to why a person decides to write. The many reasons why vary for each individual person. Whether a person writes because they enjoy telling vivid stories about different people and cultures or they enjoy educating people after vigorous research about specific topics, people and cultures that need to be told. Others may write so that they can create a world that takes them and their readers to a different place, time and world, away from the stresses of everyday life and turmoil that they and their readers may experience. There are those who write to inform the masses about politics, music, art, science and healthy living. Writing could be a hobby or the opportunity to earn an income and actually make a living by being a professional writer, it may even be a necessity for some as writing helps them deal with difficult issues that they may be facing alone or at least feel like they are facing alone. To each individual writer, it is a matter of choice in most cases as to that specific reason why. Whether the writer is choosing to listen to the voice inside of them that constantly tells them that writing is in their DNA. It could be their passion for storytelling that burns in their essence that informs them internally that writing is their calling. It could be their conscience that keeps telling them that their part, their legacy, their contribution to society is telling the stories of those whose stories are always ignored, forgotten, and outright disregarded as relevant in a society that has a history of telling certain races of people, that they are less than human or not worthy of the world's attention. That their voices do not matter. That their history, their stories are irrelevant and do not matter. That their lives do not matter. The reason behind my writing is that my conscience and soul could no longer bear the predictable and whitewashed stories that are being told in publication, in Hollywood on the big screens and written in books and novels. Stories that have been burned into our minds and consciousness as society has systematically indoctrinated us with the falsehoods, fallacies, and lies about Black people and people of color being unworthy or uncivilized so their stories, their history does not matter. The constant disparagement about Black bodies, our lips, our intelligence or lack thereof, our skin color, our hair as if we are here to be trivialized by the same people telling the stories who would have you believe that Blacks were nothing more than slaves. That Blacks lacked the intelligence to build great empires, create sophisticated languages, discover science and invent political systems and structures that the so-called western world emulated, stole, then claimed as their own. Representation matters because without representation, those in power with the economic power and ability to produce and publish the stories that many of us read, watch and listen to systematically enforced the racist ideology that Blacks and dark-skinned people were nothing more than slaves. Our true stories, our creativity, our true history, and our ingenuity was whitewashed and completely rewritten to fit a false narrative and enforce a racist and vile ideology. The need for different points of views is imperative if the world, the people living on this planet is to evolve and educate themselves by learning other races' fear, anger, disgust, and vulnerabilities. That is impossible if the one telling the story financially, physically and emotionally benefit from their lies and most importantly not being called out on their lies and falsehoods. Stories help us learn and see a different perspective from others, people of color, who have to deal with life, society in different ways. The harshness and fear that Black people deal with every day can be expressed through these stories and hopefully bring compassion and hopefully some understanding and maybe enlightenment as to what it is really like to navigate a society, a country that does not place value on your life and the lives of those who look like you. Writing maybe my sanctuary but it is also a place where I can dream, write about my disappointments and write about my hopes, in an attempt to show a different perspective in order to maybe not change minds but inform and educate people in understanding that being constantly disparaged and bombarded by hate, racism, and evil, the anti-Blackness that infected society, is taxing not only physically but spiritually and mentally as well. Many may be sensitive to the topics that I write about but that is an internal issue that they have to work through themselves. Dealing with race is a traumatic and complex issue that Blacks have to deal with every day, not being heard or believed and constantly learning how to deal with a society that places no value, no worth on the lives of Black people is far bigger than some readers' feelings, hurt emotions or sensitivity. We as a nation, a world, will never be truly humane or civil without hard in your face reality or facts. Although my stories are fictional. There are hard truths to my storytelling and I will not whitewash, pander or coddle, to appease someone's white fragility. It will probably cost me readers, followers, and money but my unwavering dedication to telling stories from my perspective and my viewpoint is what is important to me. I write so that stories from and by people of color could be told and hopeful one day be normalized in society and not just seen as an anomaly or outright rejected or dismissed by the masses and those with the power, the influence, and the economics to produce these stories, the gatekeepers, as unintelligent or not ideal or profitable because of racist views and stereotyping deeming works created by people of color as unmarketable. I perhaps like other writers of color write to have our stories heard. Even now.


The Delusional Bubble of White America and Why There Will Never Be A Post-Racial America


Reality vs Perception


There has always been a huge gulf between the reality of white Americans and the harsh reality of Black Americans. Most of white America refuses or denies or even perhaps naively believe that all Americans are treated fairly and equally. Maybe believing the lie of equality for all helps white Americans to get through the day with a clear conscience or maybe it helps them sleep at night. Although it is likely stemmed from white Americans, racists, moderates, conservatives, liberals or progressives willfully turning a blind eye knowing full well that the system and society that their ancestors helped create, foster and forced onto the world benefits them greatly even though most refuse to admit it or even acknowledge it. It is better to pretend that all is fair and equal and that we are all treated the same and have the same opportunities as white people than it is to admit the horrific and horrible treatment of one race of people against another race of people. The systematic oppression of Black people, the disenfranchisement of a particular race of people, the murder, the hatred and injustices, the systemic brutality, the disparagement, denigration, and outright disrespect of Black people by white people and their white-dominated society. The truth of the matter is that a post-racial America is a pipe dream that is unlikely to become a reality for Black Americans, dark-skinned Americans and people of color unless white Americans finally acknowledge and deal with their inherited and indoctrinated racist beliefs and ideology, their own individual racism, bias, and discrimination that has been systematically implanted and burned into their DNA, their core, their very being. Through their households, their churches, their jobs, the American educational system, their justice system, their political system, and white society as a whole. America may have made progress when it comes to race relations and correcting some of the civil and social injustice done to its nonwhite citizens since the white man's forced colonization of this land now called America. Although, truthfully, America's debt to Black Americans and the ancestors of slaves, Africans, is not yet paid in full and white America is actually delinquent in their payments and compensation to Black America. But America has and always will have been created on the savagery of racism, slavery, and discrimination. It is said that we should learn from our past to ensure a brighter future. But look around the nation. The cycle of racism and discrimination is once again gaining a monumental foothold on this nation once again. No longer are racist afraid of condemnation or disgust by the masses. The mainstream media has been trying to, with some success, normalize racists, white nationalists, Neo-Nazis, and white supremacists. An entire American institution could be and probably has been infiltrated by a gang of racists thugs, hooligans, criminals, and traitors to this nation. Who willfully, openly and happily spread their hate, their negativity and their racist ideology out in the open, no longer wearing hoods, mask or white sheets. Knowing full well that the mainstream media, owned and controlled by rich white men, will never condemn their actions or their hateful rhetoric. Perhaps, even agreeing and applauding the hate that these racists spew out into the atmosphere and gladly profiting off of the click bait and enormous ratings that their hate generates for these rich white men's news organizations and their websites. White Americans will never comprehend or understand or ever live with the crippling fear that Black Americans have to deal with on a daily basis as those who are supposed to serve and protect are nothing more than predators, murderers with badges who patrol Black communities but, in reality, are hunting Black people like wild animals or trophies. Cops protected by a powerful and corrupt police union that has never seen a cop guilty of a crime, let alone a misdemeanor is playing judge, jury, and executioner when it comes to the lives of Black Americans. The American justice system shields these murderous racist cops from prosecution. As many of these cops who murder Black people in cold blood are rarely indicted, convicted and most likely retain their jobs as police officers and receive back pay if they are placed on unpaid administrative leave. They are more than likely to receive Administrative duty as they are to receive any jail time. Most are not even handcuffed, fingerprinted and booked like criminals, even though they are. Video evidence be damned as the majority of state and local District Attorney's offices are in bed with the police and are derelict in their duties by not prosecuting these murderous cops. So many in the Black community have no faith in the police, the District Attorney's office, judges, or the American judicial system as a whole. Black bodies and Black lives are seen as unworthy and less than human by white people and white society who seem to be comfortable in their own skin knowing, whether it be subconsciously or consciously, that they devalue a human being because of the color of that person's skin. It is sickening and disgusting to think about but that is a reality that Black people have had to deal with and live with on a daily basis for centuries. Once they understand and realize the burden placed on them because of the color of their skin, Black people come to also realize the dread and terror and also the courage it takes to wake up every morning and step out into the outside world and face such harsh realities. A world full of violence and hatred, poverty and crime. Factor in the criminalization of Black bodies by white society, it should become clear that there is an extra burden, weight placed on Black people that other races, other communities do not have to bear. The Anti-Blackness from communities of color and other nonwhite communities is not an anomaly or made up fallacy. The Anti-Blackness from communities of color and nonwhite communities is just as real and just as vile as the racism that Black people have to deal with from a society controlled by whites. Arab Americans and just Arabs, in general, are being stigmatized as Muslim terrorist because of a small percentage of vile criminals posing as humans. People of Hispanic decent mostly Mexicans are now being stigmatized as criminals coming to this country to steal American jobs and rape "our women", white women is who they a really talking about being the victim of these so-called Mexican rapists and killers. This is just another racist tactic by these vile racists of calling people of color untamed savages, ungodly, and uncivilized. The word illegal alien is now the norm when it comes to American politics mostly Republican pundits and Republican talking points. Notice that I did not say conservative talking points. I for one do not want to confuse or combine the two. One is a political party, now filled with vile racists, that now seems to be in bed with foreign governments and oligarchs, follow the money, and the other is a philosophy or set of principles. The truth of the matter is that the greatest terrorist threat to America, in its entire history and before Europeans invaded its shores, has been and probably will be white men and white woman to a certain extent, as white women, although always playing the victim, helped to spread and cultivate the hateful ideology of racism and the racist regime that America is now under. They have bombed, slaughtered, murdered, raped, lynched, and immunized, poisoned, and oppressed Black people and people of color all in the name or falsehood of civilizing the savages. The audacity and arrogance and callousness and heartlessness it takes to commit such horrendous and unspeakable atrocities for centuries and then to use a word like "civilized" as your reason to clear your conscience and justify your murderous bloodlust and barbaric actions just shows the barbaric nature and greed of one specific race of people that people of color, Black people and dark-skinned people have been dealing with for centuries. There is no justification for their lack of morals, lack of humanity, lack of civility, and lack of ethics as the once profitable and barbaric slave trade has evolved into at first, the Jim Crow laws and Jim Crow era and now the prison industrial complex.
Racist Code Words used in Everyday Conversation


Speaking of the word illegal immigrant or illegal alien as opposed to the undocumented immigrant is a mere verbal illusion in the eyes and ears of the American public. It's a means to bring about fear in the hearts of white Americans, that the dark-skinned and brown-skinned people south of the border and from different nations are here to take your jobs, as they carry illegal and dangerous drugs that your children become addicted to. The words thugs or angry or aggressive is just another means to make white America fear that Black people are a bunch of hostile individuals looking for revenge against the descendants of their oppressors. Before the bodies of murdered Black people, victims of police brutality, these murderous cops are already screaming at the top of their lungs the magic and predictable words of "I feared for my life," or "I felt threatened by the suspect or criminal," to justify their murderous rampage. The American media feeds and ensures that these bogus and disgusting stereotypes will be so embedded in the minds of white America that it would take decades if not centuries to deprogram the vile nonsense and racist stereotypes that are ingrained subconsciously in the minds of many white Americans. The majority of hardcore drug users are white. The war on drugs never manifested or had its intended effect because to effectively end or suppress the drug trade would mean ending the overwhelming demand from Americans addicted to these toxic and dangerous drugs. The only problem with that is that it would require the American government to imprison thousands and thousands of white Americans. Who mostly get a slap on the wrist and are sentenced to drug court or probation or counseling and have their records wiped clean when they are arrested on drug charges. The media and society may have you believe that minorities are the main culprit in the drug trade in this country. But the fact is that the majority of hardcore drug users are Caucasian. Although on television the mainstream media will have you believe that the drug dealers and drug users are mostly minorities, the truth is, the biggest customers of the drug trade live in the suburbs. To avoid their children from being impacted and having their lives ruined. White America has now adopted the notion that their children's hardcore drug use is a mental health issue or mental disorder or mental illness as opposed to them breaking the law or being arrested as criminals and charged with a crime. It's amazing that a couple of decades ago these same people declared that drug users, Blacks, and other minorities, who they stereotyped as criminals and worthless animals are now the same people trying to convince us that this is a mental health issue. Not because science has discovered something to clearly prove their newfound beliefs. It's merely that they once stigmatized drug use as a simple issue of minorities that was confined to the slums and streets of the ghettos and inner-city projects. But look around. The majority of the hardcore drug users are far from the ghettos as they mostly live in the low-income streets of the trailer park and wealthy gated white communities across this nation. The word takers or welfare babies are also used to degrade and humiliate the disenfranchised. The truth is that the media and politicians (mostly Republicans) use these code words to make the American public believe that people who receive government benefits are somehow lazy and that they are gaming the system and are unwilling to find jobs to support themselves and their families. The truth is that many of these so-called takers are actually Republican, southern and white. Others who receive government benefits are also retired military veterans and farmers. But this does not play well to the people who are voting for these Republicans in elections so it is better to lie to these people who refuse the truth than to tell them that they are the welfare queens and they are the ones living in these so-called welfare states. As a political talking point, the truth is still likely to instill fear and anger and animosity towards Black people and Black communities from white people who many believe, that the majority of welfare recipients are actually Black Americans or African Americans. The truth that the majority of welfare recipients are white Americans is far more than likely to cause the politician to lose an election as these people are pretty much set in their minds their racist beliefs and racist ideology and all they want any politician to do is reinforce their racist beliefs and racist ideology. The use of racist code words and dog whistles and the lack of fact-checking have led to the nonstop barge of negative media coverage and finger pointing by certain political groups and think tanks. It's easier to control the narrative as long as the majority of the citizens of this nation remain uneducated or are unwilling to dig deeper and learn the actual facts. Learn the true history of not only this nation but this world as well. Many Americans still are uneducated about the real reason why the Civil War was fought (hint: slavery). American schools only teach their students that Blacks were slaves as if Blacks and Africans only existed a few hundred years ago and were only meant to be slaves. Even though it has already been scientifically proven that the first human to walk this earth was Black and female in Africa some millions of years ago. Black people, Africans, and dark-skinned people have a rich, royal and fruitful history but yet the history of Black Americans and Africans have been nearly wiped out of existence, hidden from us, whitewashed and outright stolen and rewritten in most cases by white people. Somewhat like the blinders on a racehorse, most Americans accept what they are told without question. Fox News and the Rush Limbaugh's of the world made millions even billions due to this laziness and ignorance of the American people. Even though we now have the ability to research and learn through the Internet, most people seem to only want to accept and be led instead of opening their minds and learning the truth because the truth does not coincide with the lies that they have been taught. The truth proves that their race is not superior or more intelligent or more advanced. The truth proves that most of their history, their so-called advancement is stolen or copied from the race of dark-skinned people for centuries white Americans have been disparaging and violating. Accepting and facing these truths is perhaps too hard for certain people who have been coddled and pacified and glorified for so long to embrace, handle and deal with. Maybe they are mentally too fragile to hear the truth but the truth needs to come to light and be exposed.
Unfortunately Race Always Plays A Part


The fact and the main issue here is that racism is as American as American pie. America profited greatly off of the separation of the races as Black people were sold into slavery and held into bondage. Their free labor, their blood, sweat, and tears created enormous amounts of wealth for white people and their family. Even now as white Americans scream and fight about immigration and immigrants stealing their jobs, many jobs that they do not want and are unwillingly to do. These same white Americans never turn and look up at the ones, the owners and executives of these companies and corporations who are looking to hire cheap labor so that they can continue to rake in massive profits for their white owners, white business executives, and white shareholders. Instead of rioting and protesting people who look like them, poor white Americans would prefer to blame people of a different race and different skin color who are only looking to earn an income to feed and provide for their families who are most likely impoverished and living in poverty. Most white Americans also refuse to acknowledge that America's intervention and meddling in a lot of these foreign nations is the root cause of its citizen's hardship and horrible living conditions. Hell, most white Americans will predictably be screaming at the top of their lungs "what about Black on Black crime?" but never utter out "What about white on white crime?" as if a crime against white people committed by white people is nonexistent or a unicorn. What about white on black crime and the murderous crime spree and atrocities committed by white Americans against Africans and African-Americans, and Black people? What about the crimes and atrocities committed by white Americans against the Black people of Haiti, Jamaica, and other Caribbean nations? What about the crimes and atrocities committed by white Americans (Europeans/colonizers) against the indigenous people of America? What about the crimes and atrocities committed by white Americans against the nations of South America? The finger pointing and discussion could go on for decades but until people, mostly white people, finally accept and admit the crimes and atrocities of their past, their present, and their future that is based on race and racism. Then this world, this planet, will most likely continue to spiral into an even more separated and divided nation and world that may help bring about the extinction of mankind and the human race. This is not to bash or condemn an entire race of people. Hopefully, this will force people, every race to acknowledge the truth. The good and the bad of mankind's history on this planet. Only the truth, learning the truth, accepting the truth and dealing with the truth can be our only hope, our only path to an actual free society where everyone regardless of race, religion, sexual orientation, creed or gender can enjoy true equality, true freedom, and true justice where you are not criminalized or victimized because of our differences.
When you are the prey but you are oblivious to the fact that the predator that is hunting you is standing directly in front of you.

Elite American soldiers suffering from PTSD seek to destroy the republic and American democracy.

A mysterious billionaire races to capture biblical relics to stop the rise of the Fourth Reich.
Why We Need To Tell Our Own Stories
Watching movies and reading stories about the lives and experiences of Black people and their journey and struggle being told by white people through varies mediums like film and television are cringeworthy and disheartening theatrical events that are at the heart and root of the race problem in America. As white filmmakers' and storytellers' inability to tell our struggles, our pain, our fear, and our successes and achievements while navigating a racist society that is built on the continual oppression of Black people. Is problematic and continue to feed the narrative that glorifies and embolden the continuing hold and dominance of white supremacy in America. Black people's dread and fear and terror cannot be told by someone who has not and never will experience the disrespect, denigration, harsh treatment and criminalization that Black people in America experience every day from the day of their birth. If people truthfully and objectively look at the stories that have been told in Hollywood for centuries. They will notice a predictable pattern of a white person, most likely a white male, swooping in to save the day and be the hero in the end who saves humanity. Even if the story or film is based on actual events and the actual hero is Black. Hollywood and the white filmmakers go out of their way to portray the person as a heroic white male as if the world could not be saved by a Black person or by someone of a different race or color. The lame, tiresome, pathetic, and disgusting excuses that some of you may have heard is that a white audience cannot and refuse to as if white audiences are mentally fragile and weak, accept or stomach anything other than a white male savior or hero. This is why Hollywood does not generally greenlight films focused on Black people being anything other than slaves or pimps or prostitutes or junkies or criminals. If and when they seldom do portray a Black person or person of color as the hero of the story. They usually are always mentored and instructed on how to save the world by some white man who predictably in the story is highly intelligent and more than likely invented and created the Black superhero's super suit and highly advanced weapons. Although, some if not many of these white filmmakers try their best to create a story or visual narrative of Black people's struggle in a white-dominated society, their inability to see that their white privilege helps them have the ability, to create, and financially support these films and stories that many Black filmmakers and storytellers cannot afford to tell ourselves. As it takes a great deal of money to produce and create these stories and films for the world to see. Add in the fact, that these large film and production companies and distribution companies are owned and controlled by old white men and there is a reason why the storytelling in Hollywood is so racially predictable. White people and white filmmakers and storytellers do not know and cannot know truly what it is like to be the victim and target of institutional racism. Black people have always had to be ten times smarter and work ten times harder along with being told and expected to humble and temper our expectations on equality and freedom by moderate whites and liberals who in some cases are the exact filmmakers and investors who believe and have the audacity to believe that they can somehow tell our stories, incredible stories of Black people's will, determination, and courage in the face of evil, oppression, discrimination and racism, somehow better than we can. These will be the same people who actually never took the energy, time or effort to ensure that their writing rooms, producer rooms, or their staff is diverse nor would they have taken the effort to consult a Black person or a person of color about the story, about a Black person or Black culture, that they are trying to express to the world through a white lens. The same story about a Black person or person of color they so eagerly and opportunistically wanted to tell in their whitewashed way with their whitewashed viewpoint and their whitewashed vision. You cannot tell my story or any other Black person's story if you do not fully understand my pain and my struggle and my fear. You cannot tell my story if you never once in your life had to deal with institutional racism and carefully had to navigate a society where having Black skin is a death sentence in the eyes of the law. The one thing that we all should heed and understand is that not only that the Black storytellers and Black filmmakers need to tell our stories but that there need to be more Black gatekeepers, investors, and executives in Hollywood at the top who can also green-light our stories and financially support our ability to tell our stories and produce our stories and distribute our stories. People talk and preach about inclusion and diversity but until we have true equality and true justice then we will never have what many Black storytellers and people of color who tell their stories really and truly need from Hollywood and society as a whole. An equal and true opportunity to compete with white writers and storytellers and filmmakers on an even and level playing field. To tell our stories by us with our viewpoints from our perspective and to tell these different stories and beautiful stories for us all to appreciate and for us all to truly enjoy.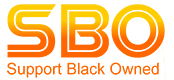 See Something Say Something
Police officers all across America love to tell the community, the Black community more specifically. That if they see something, like someone committing a crime, that they should speak out or say something to help the police find and arrest the criminal who committed whatever crime it was that they committed. Especially, heinous and violent crimes like murder, rape, and armed robbery and other crimes of a violent nature. Most people, at least decent people, would agree with this police tactic as protecting citizens are the number one job of the police. At least, that is what most decent citizens would love to believe. In fact, before a federal judge in a recent lawsuit filed against a former Broward County police officer in Parkland, Florida, who I will not name here because I believe him to be derelict in his duties as a police officer as well as a coward, but that is my own personal opinion, ruled otherwise, against what many law-abiding citizens believed. The federal judge ruled to many people's surprise that it was not part of a police officers job or duty to protect the "students" children of America if the commission of a crime like a mass shooting is occurring near or where the police officer is assigned to work at. If to serve and protect is not part of a police officer's duty then what is and why are these armed officers being stationed at schools if they are not there to protect the students? That is another subject that needs further digging into and this also questions the morals or lack of morals that we as Americans love to hang our hat on, about how moral and decent and civil we are as a nation. Before rambling on about what an officer's duty is or is not, let's reiterate that the "if you see something say something" slogan or campaign that police officers around the nation have ingrained into our memories. They used this catchy slogan or campaign as a way to pressure a citizen's morals, their courage, and their decency and humanity as human beings to speak out against criminals and criminal activity, even though many times the person speaking out, although brave and courageous, would most likely be in grave danger and targeted by the criminals themselves. Most times without police protection. They not only endangered themselves but also their loved ones if word got out that they spoke to the police and "ratted out" or "snitched on" the perpetrator of a crime, even if it was the right thing, the moral and decent thing to do. The funny thing is that this same slogan, this campaign that they use on the public should be a policy in every police station. A slogan that should be apart of a police officers training. The fact that so many bad cops get away with murder, rape, embezzlement and other crimes against poor and low-income citizens and mostly Black citizens or people of color, who usually do not have access to or is privy to the kind of political power that affords them the right to due process and respect from the police officers who are supposed to serve their communities. This slogan or campaign is proof of the hypocrisy of the police department and the police union. Police officers are supposedly trained, unlike ordinary citizens, to spot certain things like body gestures and actions of criminals or suspects in order to help police do their jobs. Well, with such training, why is it so hard for the police to police themselves? Many officers in uniform know of bad cops, criminals with badges walking around their police stations and patrolling the streets even though these bad cops have no business wearing a badge. Police officer's code of silence and protecting each other is utter nonsense, disgusting and pathetic and a dishonorable excuse for allowing a fellow officer to get away with crimes and dishonoring the badge and the oath they swore to uphold. Protecting your fellow officers on the street in the face of danger and having their backs is not the same as being complicit or quiet or acting in accordance with these bad police officers criminal activity or actions that they commit, crimes like murder, rape, and police brutality. The fact that the hand full of cops who do speak out are ostracized and harassed just proves the criminal element inside of the police departments across America. The so-called good cop who spoke out against a fellow cop who committed a crime and dishonored the badge now has to worry not only about being harmed or killed in the line of duty by some criminal on the streets but also by the criminals in badges, their fellow officers. The same officers who believe or at least through their actions and complicit behavior. Believe that it is best to remain quiet and not say something when they see, they know, and everyone else in the department knows that one or a group or the majority of their police department is filled with murderous criminals and officers who routinely break the law. This is not to say that every individual officer is committing a crime but if you are on the scene during the commission of a crime, like murder, or you are with the murderer when they commit the crime of murder, then you usually are charged with murder or charged with something, at least ordinary citizens are. So why not these so-called good cops who stand by and watch their fellow officers commit murder or battery? Even charging the so-called good cops who stand by and do nothing or say nothing should be charged with obstruction of justice because they knew that a crime was being committed or had been committed and they refused to uphold their oaths and protect not only the citizens of this nation but the laws of this land. People who are police officers choose to become police officers. They are not born police officers or forced to be police officers or are drafted into the police force. They know the dangers that they are signing up for but that does not excuse the actions of bad and murderous and criminal cops. They should not only be fired but held accountable and face and answer for the crimes that they have committed. Not only indicted and charged but if found guilty then they should receive the harshest punishment allowable by the law because they, the officer or officers, betrayed the nations' trust and broke the laws that they swore to uphold. So before the police and their department and other public officials and law enforcement officers demand that the public, especially Black communities, to say something if they see something. How about they look in the mirror and look within their department and apply the same logic to themselves. Maybe if they do. The streets would be a lot safer because the communities that so many of these so-called bad apples, bad officers are patrolling and terrorizing, will one day get the sense that they the community and the police department is in this together. Especially if these communities once terrorized by criminals wearing badges are prosecuted to the fullest for the crimes they commit and are no longer protected and shielded by the police union, the police departments, and the district attorney's offices across the nation. Then the trust and respect between the communities greatly affected by police officers who terrorized their streets and the police department who are now holding their police officers accountable can maybe build on something that can change the way we view each other and see each other and hopefully that view of each other would be in a more positive light.
Should We Celebrate or Be Appalled
The United States of America has just passed an anti-lynching bill into law in the year 2018. Many people are applauding the major accomplishment as a milestone even though more than over two hundred anti-lynching bills since 1918 had been introduced to the United States Congress only for all of those anti-lynching bills to get voted down by Congress. Image a major piece of legislation that would make hanging Black people, innocent victims, from being hanged and murdered, many of the hangings out in the open for the public to see, a federal crime. There were lynching parties where mobs of white men, white women, and their white children partied and celebrated the hanging and murder of a Black person because of the color of their skin and usually because of the lie of a white person, and in most cases the lie of a white woman. Thousands and thousands, although we do not have an accurate account of all of the atrocities of Black people being lynched that occurred in America, we know that almost five thousand reports of lynching, hangings, and murders of Black people, occurred in the United States between 1882 all the way through 1968. That does not account for the lynching that occurred before or after that time period, as there have been reports of Black people being hanged and lynched even today. Nor does it account for any unreported cases of lynching that has not been accounted for due to fear by Black folks, fear of retaliation by these ruthless white mobs of murderers and it does not account for the countless bodies of slain innocent Black men and Black women whose bodies were never found. That's almost a century of unprosecuted murders, lynching that white people had committed and was allowed to get away with without the fear of law enforcement stepping in to stop these horrendous and heinous and ungodly atrocities. Of course many law enforcement personnel like the local police had a hand and helped or turned a blind eye when it came to the mobs of ruthless, heartless, and evil white people that gathered together to murder and hang a Black person because of their sick perverted racism that was burning inside of their soulless dark evil hearts. To think that the American government bombed and killed Black people and destroyed Black communities or stood by for centuries and watched without lifting a finger as Black people were terrorized, harassed, and tormenting, along with being raped and murdered by mobs of white racists and now to think that Black people should celebrate this as a victory of some kind. It took the hard work and dedication of Black Congressmen and Black Congresswomen to fight and for almost a century to get passed what any decent human being would have thought would have been a no-brainer as far as lynching already being a federal hate crime. Lynching is a part of America's dark and evil history that many, mostly white Americans as they are the ones who committed these horrendous atrocities against humanity, refuse to talk about or are uncomfortable talking about. As this shines a bright light on the hypocrisy of so-called American values and American morals that many politicians love to talk about when the cameras are on. This is not to belittle this accomplishment or be a downer and not appreciate the hard work of folks who are fighting every day and for centuries to mold and shape this nation into a nation that is inclusive and for all to have the chance at freedom, liberty, and to pursue their happiness but we must acknowledge the dark and evil past and dark and evil history of America. We cannot move forward as a nation as long as we as a nation continue to pretend and act like America has no blood on its hands. Horrible atrocities were committed and we as a nation should not have to coddle or pacify reality because of someone's comfort being unnerved or shaken. No one should be at peace or comfortable with the knowledge that it took this long to pass a bill to make lynching a federal hate crime or a crime at all on the local or state level. Lynching was a barbaric murderous tool used to terrorize an entire community to terrorize an entire race of people. Like slavery should have been, lynching should have been outlawed in America centuries ago. Both slavery and lynching took too long to be banned in America. Until Americans, all Americans are honest with our history, our past, and with ourselves. Then milestones like this anti-lynching bill are just another black eye, because it took so long to get passed through Congress and made into law, a black eye on a nation with a racist history that it continues to try to ignore or not deal with truthful, or with honesty, and with true sincerity towards the victims of these atrocities committed by white Americans against Black Americans and Africans. Then America's so-called morals and values will continue to crumble under the weight of America's dark past until America and her citizens, all of her citizens regardless of race, creed, gender, or religion are all treated with respect, humanity, civility, and dignity. It should not have taken this long for lynching to become a federal hate crime, hopefully, America will learn from this grave misstep and hopefully, it will never take this long again, to pass laws, any laws, which protect all citizens of the United States of America. America is far from perfect but with honesty and decency and integrity, perhaps we can work together as a nation to strive together to make a more perfect union.

Why I Write About Race
People who were never disenfranchised, oppressed, discriminated against and never had to live with the knowledge, the crippling fear, and the dread and the terror of knowing that the color of their skin has been criminalized and that they could be murdered in cold blood by police officers who swore an oath to protect them. They have the audacity to feel victimized when race, a divisive issue in America, is brought to their attention or is told in a story that does not center on them, their specific race or skin color, being the savior or the hero of the story. They are offended when the facts, the actual facts and not some whitewashed version of the facts, created by the colonizers, the invaders, murders and oppressors' version is debunked and proven a lie. Their fragility or sensitivity around such a sensitive issue is to call someone who has been subjected to the racist and systematic injustices in America, due to the continual racist oppression that Black people have to deal with daily, is to call a Black person a racist or that they are flaming and stoking the flames of racism because they refuse to appease or coddle the false narrative of white supremacy. It is a hard pill to swallow for white people when they have been intentionally lied to about their supremacy, their so-called beauty standards, their intelligence, and their very being as being better or holier than thou by their government and their white-dominated society. It is an even harder pill to swallow when you know for a fact that you have been lied to but you continue to perpetuate the lie because that very lie about your so-called greatness, your whiteness, benefits you, your race and your skin color. It is a hard pill to swallow when your privilege, your white privilege is based on murderous events, barbaric and murderous actions, genocide, rape, lynching, suppression, oppression, castration and other atrocities committed by your race, is the real reason behind your so-called supremacy. To know and pretend to not know that the white privilege that you refuse to acknowledge is based on the atrocious actions and racists ideology and racists doctrine created by your ancestors that you continue to follow and force unto the world, is the delusion in which you choose to live in because this delusion of your innocence helps you, your race, justify your barbaric actions and justifies your white privilege. Those who you had the audacity, the uppitiness to call an entire race of people uncivilized, Black people and people of color, and needed to be tamed are the actual victims to actions of those who are uncivilized and untamed. Whiteness or white supremacy and the actions of those empowered by this ideology is an evilness that has infected the world and greatly harmed and hindered the world's progress towards everlasting peace and unity. Racism and racists are incompetent, impotent and toxic people and a toxic institution that suffers from a toxic, dangerous, and potent form of mental retardation. The excuse of "economic anxiety" was used as an excuse as to why an incompetent, racist, misogynistic, and failed businessman was elected to the highest office in the land. In reality, his views and ideology was the real reason behind his election because his hateful and ignorant views were in line with many of his supporters and quietly, they were in line with many white folks in America be it moderates,
liberals, or conservatives. Their fear of becoming the minority in America and perhaps facing retaliation and retribution for their past and present atrocities is more of a reality and real reason along with their racists views behind a Trump presidency than the fallacy of "economic anxiety". If economics was a reality to many of these people suffering from economic anxiety the very fact that many of these white people suffering economically can afford to raise millions of dollars in a matter of hours for a border wall to keep the brown and black folks out of this country coming from Mexico or south of the border, is proof that race and racism is the true reason behind racial discord in America. There is no proposed border wall to stop Canadians from coming to America or no new security measures have been proposed to stop white Europeans from coming to America and stealing our jobs and raping and murdering our women. The violent history of white Europeans across the globe is a cause for concern if America was truly concerned about the rise in crime and the spread of diseases due to illegal immigration. Race and racism are used to advance the ideology and fatten the pockets of the few and oppress and divide the many in order for a few wealthy white men and their wealthy white families to continue to become richer while the world toil in poverty and divisiveness. Dealing with race and racism is a never-ending complication that Black people and people of color have to deal with and navigate throughout their entire life on this planet. To ignore racism is to ignore the fact that this world is infected with a plague a disease that will continue to do harm and impact generations of people. Until racism and its ideology and doctrine is eradicated and wiped off of the face of this planet and eradicated out of the consciousness of this nation. Then the world will continue to be in peril and susceptible to the evilness and ugliness that racism and white supremacy has to offer to those whose evil and ignorant ideology it benefits. Racists and racism should be outed and confronted but not with kid gloves or with the comfort of the racists in mind but with hard facts and truths that their ideology their beliefs and their actions are not only a threat but a detriment to our society as a whole and will continue to bring anger, divisiveness, ignorance, and hatred to a world in desperate need of people, the human race as a whole coming together to ensure a healthier, safer, and better world, a better planet for future generations. Many people will point to my writing and rightfully so, point out certain disparaging words or actions within my writing and the books and novels that I write. My writing is deliberate, intentional, and direct, and it is disparaging to a certain extent and intentionally done. "When the shoe is on the other foot" and "what is done to me is done to you." The words that are written in my stories and books are a reminder that words are powerful and that we should not take lightly the effects that words and images can have on people and an entire race of people who have been marginalized by your actions and your words. Words and images can have a powerful effect on people young or old. It never feels good to be belittled or disparaged or humiliated by others, especially, by those in power. Hopefully, this moment, this time, my writing, and the struggles of those before me and after me continue the fight for equality and justice, will be a teaching moment in the history of this planet. A reminder to treat others as individuals but with respect and love and to treat people as humans and love and respect not only our similarities but our differences as well. Our differences and the choices that we make is what makes us, human so we should try to be more humane to one another.
Don't forget that you can donate to support my website and my blog. No paypal no problem. cash.me/blaclitterateur
The Political Divide
America has been a two-party political system since at least 1790. Unfortunately, for American citizens, this two-party system has been a detriment to not only its citizens but the nation as a whole, because of its dysfunction and partisanship. America's two-party system has not only let American citizens down but has also helped, along with the institution of racism in America, to increase the divide between its citizens but also increase the partisanship and distrust between its citizens. Citizens now staring into the abyss because of the massive failure of America's two-party system. America has become a wasteland as people feel hopeless, angry, and divided. America is now a nation divided by political parties and political ideologies that seem to benefit neither side of the two-party system outside of the wealthy and the elite. Both political parties divide and conquer the citizens of America with its partisan ideology and partisan infighting inside the walls of Congress. The house where the "people's work" is supposed to be done in the hopes of creating laws and rules that benefit and advance the people, the citizens of America. American citizens who elect these officials to work for the people, the citizens of America, are left with politicians who are derelict in their duties to the American people. America is so divided, mostly due to its racist ideology and capitalism, that instead of all of her citizens agreeing on funding America's failing educational system, its crumbling and decaying infrastructure, providing healthcare for all American citizens, and ensuring and strengthening Medicaid and Medicare for all, along with eradicating poverty. America is fighting over a proposed five billion dollar wall that will not secure America's borders. Do politicians really care about America's economy, America's infrastructure, educational and healthcare system or are they all looking for their next victory in the upcoming election? Could it be that they care more about their upcoming payday promised to them by corporate lobbyists as they place every Senator and House Representative that's up for sale, into their deep corporate pockets? To do the bidding of millionaires and billionaires while happily and willfully ignoring the will and the needs of the American people. Sure both parties cater to their base and certain voting blocks when the election year is nearing but that is nothing more than politics as usual for them. These politicians have mastered the game of showmanship and gamesmanship. They cater to their base because they, although they will never admit it, believe that their constituents are so ignorant and blind, that they will obediently in most cases, obediently vote down party lines regards of how terrible or racist their candidate is that either party puts on the ticket. They know that in most cases Democrat will vote Democrat and Republican will vote Republican. Most political candidates and political parties only cater to independents when they need their votes to ensure victory and only if they fail to excite their base. Americans need to decide whether or not to continue to slide down this dark hole of partisanship or decide whether or not to unite and vote in the interest of all American citizens. Whether that be doing away with the two-party system by increasing the number of political parties or getting rid of the two-party system and political parties altogether. Whatever Americans decide to do. The two-party system has already proven to be a complete and hopeless failure.
When the glitz and glamor, the fortune and fame, hide a hideous and sinister secret about a notorious serial killer roaming freely on the streets of South Beach.

The interconnected lives of everyday people and the impact of drugs, alcoholism, spousal abuse, police brutality, discrimination, racism, and foreign intervention all lead to choices that not only have consequences for their lives but society as well.

Infected with the deadliest plague the world had ever seen. The world must unite to combat and defeat a parasitic mutation that has engulfed the world for thousands of years with its incurable disease.

When you are the prey but you are oblivious to the fact that the predator that is hunting you is standing directly in front of you.

Elite American soldiers suffering from PTSD seek to destroy the republic and American democracy.

A mysterious billionaire races to capture biblical relics to stop the rise of the Fourth Reich.
American Values
These words are not only hollow and meaningless but these exact words are at the heart of American hypocrisy. America, this nation, although people and communities, lived and thrived on this land long before white European invaders and murderers invaded this land bringing their brutality and deadly diseases here, committing mass genocide, murder, and instituting racism and chattel slavery, truly was never created as a nation, at least this white-dominated society that has ruled and occupied this land since its invasion in 1492, with any morals or values. Technically, this nation has no values or morals to stand on or use as a reference when pointing out the so-called good of Americas' ancestors or the dignity, civility, and integrity of America's so-called forefathers or their lack of these traits that help to make us human and humane. Millions of people, Black, and people of color were murder and brutalized, raped and assaulted by these so-called founders and discoverers of this land that had existed even long before the existence of white Europeans who invaded this land, killing, murdering, raping, lynching, castrating, and later enslaving the aboriginals of this planet and murdering the indigenous people of this land with callous murderous brutality. We can not forget or whitewash this truth, the true history of this nation as if it never happened or if the horrific stories and eyewitness accounts that told the stories of the brutal and animalistic behavior of the so-called white European colonizers never occurred or was somehow made up, a fantasy or the imagination of the people who suffered the most, at the hands of murderous white European invaders, whose descendants now continue to inflict the pain, the horror, the brutality, and uphold the institution of slavery, that later morphed and evolved into the racists Jim Crow Era and now the prosperous prison industrial complex. This nation, falsely seen and hyped as the "beacon of hope", was built on the backs of Africans, their blood, their sweat, their tears, their hardship, and their deaths. America was also built on the calculated and cold-blooded murder of the indigenous people of this land as white European invaders, the same people whose ancestors now proclaim America to be so moral and so ethical, brutalized, ravaged, and destroyed communities of people of color all in the name of their so-called colonization of this nation and later because of another one of their racist doctrine called manifest destiny. This nation, the invasion and colonization of this nation by invaders, was never built on any values or morals as the atrocities committed by the invaders who stole this land had no moral or humane footing to stand on. The slaughter of thousands and even millions of people of color is proof of the lack of morals and the lack of values that many politicians to this day love to claim and point to when chastising other foreign nations about the crimes they commit or committed against humanity. Pointing out wrongs and atrocities is the right thing to do but when the finger pointing comes from a nation who refuses to truly acknowledge their crimes and their atrocities against humanity and refuses to pay for or make right their crimes and atrocities that they have committed against Black people and people of color. The finger pointing and words are seen as hypocritical, contradictory, and hollow from not only the people or nations America is accusing of war crimes or crimes against humanity but is seen as a slap in the face and the dignity of the people who ancestors and themselves, and future generations of the people and communities that continue to be oppressed and discriminated against, is seen not only as an insult to them but an insult to the core of what being human and humane truly means. America and many of her citizens and the politicians that her citizens elect to public office to serve this nation, need to recognize and acknowledge and somehow rectify the barbaric and brutal history of America's past. Only then can America truly begin to be built on a moral, humane, civil, and dignified foundation that all Americans can be proud of and hold their heads up high knowing that America's dark, sinister, and evil past history is not forgotten or whitewashed to benefit or absolve blame for one group or race of Americans but that America finally acknowledge it's evil past and use its evil past as not only a teaching moment but a moment to heal as a nation. Hopefully, that will lead to our healing as a planet. Then possibly one day. America actually truly being that "beacon of hope" that the world can look to and it not just being some hollow words said by a bunch of hypocrites with no moral or ethical footing to actually stand on.
American Democracy
As the 116th Congress is sworn in. It should be a reminder that America is not a true democracy in its truest form, its purest form. The fact that those who came to America on ships sailing from Europe came to this land looking for freedom and the opportunity for wealth and a better life for them and their loved ones, accomplishing their singular goal by murdering, raping, pillaging, oppressing, violently whipping and lynching, and enslaving thousands and thousands of Africans and also committing mass genocide nearly wiping out an entire population of natives. Means that America, this so-called democracy we like to show off to the rest of the world as the beacon of hope was formed under a tyrannical regime that still exists to this day. A tyrannical regime that used brute force, the oppressive and barbaric means of chattel slavery to enrich one race of people off of the backs, the blood, the sweat, the tears, and the deaths of another race of people. This is barbarism in its truest form. Of course, slavery, rape, castration, lynching, and the murder of Blacks, Africans, and other dark-skinned Americans was legal in America and seen as moral by white people who had come to conquer this land and destroy the moral fiber of the Black communities that once thrived in Africa and even on the shores of the Americas. To call America a democracy, is a pure fallacy as the will of the people is hardly ever a concern of those in power who actually are supposed to work for the people. America is divided by race, religion, gender, and class, as well as many other divisions that are used to separate and keep a wedge between the citizens of America. America is actually ruled by a ruling class. The wealthy and the so-called elite. They funnel billions and billions of dollars on elections expecting, no demanding the results that they seek. Expecting their handpicked candidates, who they financially back to not only win their election but also implement policy, laws, and bills, that the rich and the elite, corporations and their high-paid lobbyists, usually have drawn up for politicians, Congressmen and Senators, and Presidents, to pass into law. General or midterm, these millionaires and billionaires spend tons of money to ensure an outcome that is highly beneficial to them. They use their money and power to influence policy and write or rewrite laws beneficial to them retaining their wealth and their statues. They use their handpick puppets of a politician or political party to suppress votes and rig elections. If America was truly a democracy than the electoral college would have never been instituted to satisfy slave owners and states with small populations where slavery was once considered legal. If America was a true democracy and if the people who came to this already inhabited land had a conscience, had morals, had some type of decency, civility, and values, then slavery would have never been legalized in the first place. American presidents to this day are still elected by an outdated antiquated and racist system called the electoral college and not elected by popular vote. If every single vote counted than why not abandon the electoral college and use the popular vote to allow the American citizens, every single person that chooses to vote, to elect who should be their president. This is one of the simplest forms of what democracy truly looks like. People actually deciding who their leaders are and that decision, that vote not being decided by governing bodies in each individual state. Governing bodies of each individual state should not decide who to cast their votes for after tallying up the votes of the citizen's of their state, then these individual state governing bodies deciding who to cast their votes for and elect the next president and vice president of the United States. That is not a democracy. If America was truly a democracy, then every single American citizen would be registered to vote upon their birth and allowed to vote without having to deal with voter suppression, voter restriction, gerrymandering, and voter fraud, which has consistently and unfortunately become normalized in America. Maybe one day America will begin its quest to become a more perfect union, but that day will not begin until the day America actually becomes a true democracy "for the people and by the people." Then all Americans can celebrate freedom and democracy.
When the glitz and glamor, the fortune and fame, hide a hideous and sinister secret about a notorious serial killer roaming freely on the streets of South Beach.

The interconnected lives of everyday people and the impact of drugs, alcoholism, spousal abuse, police brutality, discrimination, racism, and foreign intervention all lead to choices that not only have consequences for their lives but society as well.

Infected with the deadliest plague the world had ever seen. The world must unite to combat and defeat a parasitic mutation that has engulfed the world for thousands of years with its incurable disease.
Confederates, Monuments, Rebels
The idiocy of certain groups of people thinking and somehow believing that the Confederate flag is somehow a symbol of heroism, patriotism, and honor is reprehensible to those who suffered at the hands of such hateful ignorance, vile contempt, and murderous hatred. The Confederate flag represents a vile racist and murderous ideology and doctrine that not only divided a nation, slavery, capitalism, and white supremacy both being the driving and dividing force behind it but it also ingrained into generations of white people the belief that they are somehow better than and more than a group, an entire race of people whose ancestors have long been on this earth, millions and millions of years before any other race of people who ever step foot on this planet. An entire race of people, dark-skinned humans from the continent that we now call Africa, people who created and bought the world the arts, literature, politics, science, math, and so much more. Dark-skinned people who explored, traveled, and established flourishing and thriving societies and communities across the entire planet long before another race of people ever existed is somehow less than and inferior to the white race is beyond idiocy and stupidity, it is not only a travesty to humanity and the human race. It is an abomination to the entire universe. This racist, idiotic, and the vile doctrine of hatred and white supremacy has led to and taught generations of white people, that to ignore the truth and to ignore the facts is to uphold the beliefs and ideology of white superiority no matter how false and how ignorant the ideology and doctrine of white supremacy is. The notion that a Confederate is honorable is disgusting and sickening, especially at a time where so many so-called American patriots are screaming and hollering with rage, anger, and the lust and eyes of bloodthirsty wolves like wild savages staring angrily and with evil intent in their callous hearts at Black men who honorably and courageously take a knee in peaceful protest to protest police brutality and social injustice. Confederates and those who uphold the beliefs and ideology of Confederacy are the true traitors to this nation. Traitors who declared and fought a war against the United States government and her citizens. Threatening to secede and then seceding from the union, in fact, declared war against the United States of America. These treasonous traitors are not honorable men or honorable people. They are in fact cowards and traitors whose history and story should be told but not to honor these traitors but be a lesson in what the face of cowardice and hatred look like. There should be no monuments and statues to honor these cowardly traitors as they are dishonorable men and dishonorable women. These treasonous traitors are not rebels, people who rebelled and fought against a tyrannical government infringing on their rights. These treasonous traitors and cowards were the ones infringing on the rights of human beings, dark-skinned people being held in bondage against their will, in order for these traitors of America and traitors of humanity to pocket and make enormous wealth, fortune, and riches beyond comparison from the free labor of Black men, Black women, and Black children. Confederates are not honorable people to be looked up to or honored. They should be publicly embarrassed, humiliated, disparaged, and ridiculed for their lack of humanity, their lack of civility, their lack of decency, and their lack of what it takes to be considered humane and human. The fact that there is an ongoing discussion about the Confederate flag, statues, and monuments about Confederate soldiers remaining intact, and the fact that racism is not outright outlawed by this nation, just proves and shows that America as a society has a long way to go before social justice and racial equality can ever truly be achieved. America, its citizens, and its government must be honest with itself and look itself in the eyes and be real about America's soiled, dark, and murderous past and the people behind all of the death and destruction of America's past, present, and future. Then America must make amends if America ever expects to move forward as a nation united in harmony and unity and as a just nation with just laws for all.
Blackface and White Cultures' Lack of Decency and Respect
The mere fact that anyone, let alone an entire culture would somehow think or believe that it is okay or cool or even civil and humane to insult, disparage, disrespect, and mock Black culture, Black people or any other culture for that fact, is just another example of how inhumane and evil certain people and their culture can be. Could it be that white people and or their culture is dealing with some toxic form of self-hate and self-loathing that they believe that disparaging the one culture and people that have been on this planet for over four millions years, and whose influence, creations, inventions, and rich culture has influenced and benefited not only their culture but other cultures around the world. True history has proven that many of the world's diverse and rich cultures have taken or been influenced by African culture and Black culture worldwide. The birthplace of humanity, Africa, the place where the first human being, a Black woman was born and created. There may be some kind of sickness or perhaps evilness inside for any person to believe that wearing blackface and parading around mocking, disparaging, and disrespecting Black people and Black culture is cool or not as bad as Black people make it out to be. The racism, hatred, and Anti-Blackness that has been created, fostered, and thrived in not only white culture, who profited enormously off of Black culture financially still to this day, but many other cultures as well, only shows the epitome of evil, hatred, and the sick thinking and beliefs of an ideology and doctrine that has not only infected the planet but has infected the minds and hearts of people worldwide. White people need to look around and open their eyes and wonder why Black people are not out and about openly mocking and disparaging white culture and white people with racist tropes and stereotypes based off of ignorance and hate. Why has Black people who has every right to fight back against the racism and Anti-Blackness we see every day in this world, has refused to stoop so low and degraded ourselves and other cultures in order to disparage, disrespect and insult white culture or any other culture that seems hell-bent on doing exactly that to Black people and Black culture. It seems that the hatred, perhaps even jealousy or envy or whatever it is that forces other cultures to hate Black people and Black culture so much, is so deep and so ingrained in the mindset of white people, white culture, and every other culture that practices Anti-Blackness and racism, that expecting decency, civility, and humane treatment from these people and their cultures that seem to hate Black people because of the color of our skin, is a hope and a dream that this world may never achieve or see as a possibility. Perhaps one day there will be a world were racism, Anti-Blackness and other forms of hate and discrimination will no longer exist. But for that world to even begin to form. It will take the necessary steps of people, especially white people, and their racist white-dominated society to seek some kind of inner peace or self-love to acknowledge that their racism, their hate, and disrespect is a huge part of the problem and why this world seems hopeless and deprived of humanity, decency, and civility. For mankind to have a chance at the opportunity for equality, freedom, justice, peace, and hope for us all. Then people, their cultures, and their societies need to come to grips with the darkness in their hearts, souls, and their society, and learn and teach themselves, as well as their cultures and their societies that hate, racism, Anti-Blackness, and any other form of discrimination against other people, cultures, and societies. Does not make them better or superior but in all reality and honesty just shows and proves a sense of inferiority and a sense of self-hate. White people and white culture should spend less time disparaging, insulting, and disrespecting Black people and Black culture by dressing up in blackface and propagating racist stereotypes and racist tropes and perhaps try healing themselves and their culture as they have spent centuries creating, fostering, and spewing out into the atmosphere such hateful, hurtful, and disrespectful things about Black people and Black culture as if their racism somehow make them better people or the better culture. Doing inhumane and uncivil and barbaric things does not make you superior or better nor does it even make you humane. The humane, decent and civil thing to do is to respect all people regardless of their difference.
Why Inclusion and Diversity is not the Answer
What is the meaning or definition of inclusion? It is to be included or allowed membership into a group or organization or institution. What is the meaning of diversity? Diversity is the inclusion of different types of races or groups of people being allowed membership into a group or organization or institution. So by definition inclusion and diversity has practically the same or similar meaning or definition. Hence, why I believe that people and certain parts or sections of society both wanting, demanding, and hoping for diversity and inclusion in institutions like government, film, law enforcement, corporate business, and so on, that are inherently racist, is a problem all into itself. Although I truly believe that these people and organizations that work hard for inclusion and diversity believe that their fight is the correct fight and that they fight for equality and opportunity for all regardless of race, religion or sexual orientation. I just so happen to disagree with their premise and thought process when it comes to the diversity and inclusion issue. We as a society should not be asking or requesting or even demanding to be included or looking to see if a business or industry has met a quota or arbitrary number when it comes to how many different faces are in a room or institution or organization. What people and society should be demanding is equality in its truest and purest form. Not some metric that can be manipulated to meet a diversity quota to supposedly prove that a business or industry is meeting a standard that they avoided and refuse to meet or obtain in the first place. If there was true equality in education, business, science, art, film, tech and any other industry out there. There would be no need to meet a quota system and there truly would be no need to demand inclusion and diversity because if all things were truly equal the room or industry would already be diverse and with the best people available from different races and different cultures. And not just a room, board rooms, corporate offices, and spaces, in general, would not be filled with only white men, most under or not qualified at all for the position or title that they have. But are in their position of power because of the color of their skin and or their close proximity and association with a racist system and institution that values skin color and upholding white supremacy over merit, ability, intelligence, creativity, determination, and hard work. If this country valued equality like it pretends to do then there would be no need to have a conversation about diversity and inclusion because everyone regardless of race or sexual orientation or religion would have the equal opportunity to achieve their dreams and succeed without the barriers of racism, racist ideology, and racist hiring practices from those in power, usually white men and or white people. Add in the fact of the racist perceptions, racist tropes, and racist and ignorant stereotypes and ideologies being ingrained and indoctrinated into white society and into white people and a racist system and institution, that was created to benefit white society to the detriment of other races, that perpetrates and uphold and spread their racist doctrine and ideology not only nationwide but worldwide as well. You end up with a society of marginalized people fighting for and demanding inclusion and diversity to prove their value and their worth to a racist white-dominated society that is hellbent on upholding their white supremacist institution and racist ignorant ideology that benefits their race and avoids them ever having to compete against other people or other races on a fair and equal playing field. People, those disenfranchised and marginalized should be demanding and protesting and organizing and fighting for equality, true equality in its purest form. Where people are given a real opportunity to peacefully live their lives without the fear of being murdered, killed, beaten or disrespected because of the color of their skin. Where people are given every opportunity to succeed in life because they were given proper education and had a real opportunity to support their families and themselves. Where generations of people had the opportunity to provide for their children without dealing with systematic racism that forced them into endless poverty and disparity of wealth for generations. White-dominated societies' racist institutions, racist ideology, and racist policies continue to ensure poverty and hardship for generations of Black people and Black communities and other marginalized people for generations. Equality would ensure us all that we had a chance to succeed and become financially successful and financially stable if all things were equal. Equal treatment, an equal and just justice system, equal education and equal opportunity in the workforce and an equal housing system that allowed the same opportunity at generational wealth for Black people and Black families that it did for white people and white families. We should be fighting for equality because equality encompasses all of the things inclusion and diversity is meant to achieve but equality goes farther and digs deeper into ending a racist institution and a racist society that only benefits the white race because of a lie, a fallacy, an inhumane and ignorant ideology of their so-called supremacy and greatness. Well, if you or your race are such a great or superior race of people. Then why are you so afraid of equal and fair competition? That is not a sign of greatness or superiority. Fearing equal competition and equal opportunity. That is actually the sign of weakness and fragility and inferiority. True equality is the only way that we as a society, a world will ever have an inclusive and diverse world. Only true equality and true opportunity will truly allow those who have been oppressed, discriminated against, and marginalized the opportunity to flourish and blossom and succeed in this world and in life without the burden of inequality, racism, hatred, and oppression by those in power determined to keep and maintain their power to the detriment of others and the detriment of this world. So instead of demanding inclusion and diversity. We should be demanding and fighting for equality so that we can have the opportunity to fail or succeed because of our merits and our values and hard work and determination and not because of a racist system and racist white-dominated society too afraid of fair hard-nosed competition. With true equality in its purest form comes inclusion and diversity organically and that is the world we all should be hoping for, fighting for, and striving for to make this world a safer and better place for us all.

RACISM, RACIST PROPAGANDA, AND HATE SPEECH SHOULD BE OUTLAWED GLOBALLY TO PROTECT HUMANITY AND THE PLANET FROM THE GREATEST THREAT EVER KNOWN TO MAN
Terrorist attacks after terrorist attacks on Black people, people of color, people of faith, and marginalized people all over the world, committed by racist white terrorists, criminals, and thugs, will continue. As long as the world continues to pretend that racists, white nationalists, neo-nazis, confederates, and those who support, foster, propagate, and benefit from white supremacy and the racists ignorant ideology of racism and white supremacy, are not truly confronted, publicly condemned and stopped from continuing to spread their evil racists ideology and doctrine unto the world. The fact that the mainstream media, owned by wealthy white billionaires continue to deliberately and intentionally ignore the threat of white supremacy and its hateful and murderous ideology is not only a disservice to humanity but also allows for what is and always has been, the greatest threat to humanity and the planet, to continue to go unchecked spreading its evil into households, schools, churches, institutions, across the internet, and across the globe. The American government for centuries, and now this corrupt, illegitimate, and racists president has helped to foster and cultivate white supremacy worldwide at great cost to humanity and the planet. The people, collectively and on a united front, must speak out and fight, even if the American government, foreign governments, tech companies, and the media, all owned or controlled mostly by white men and white women, refuses to, because speaking out against hatred, racist ideology, and white supremacy to them and their racist white-dominated society, means speaking out against their race and an ideology and institution that greatly benefits the white race, to the detriment of other races and disenfranchised and marginalized communities. And to speak out against the racism, hatred, and the ignorance and fallacy of white superiority and white supremacy, will not only tear down but expose the great lie that white people and the institution of white supremacy that they built and have been forcing onto the world about their so-called greatness and so-called superiority and innocence and purity. Will come crumbling down and expose who they and their institutions truly are. It will also expose the fallacy of so-called meritocracy due to many of the so-called elite and wealthy people and wealthy families, mostly white, globally, in truth did not earn their wealth or continue to maintain their wealth, through hard work or innovation and ingenuity but through slavery, free and cheap labor, prison labor, oppression and discriminatory and racist laws and policies. Also through the pillaging of Black and brown nations, government bailouts and government handouts, corruption, tax schemes, loopholes in tax laws, and tax laws created to benefit the wealthy, and through aggressive militarization that expanded and forced European colonization worldwide. Although while oppressing, discriminating against, and robbing Black communities and poor and poverty-stricken communities with their unfair, bias, corrupt, and racist financial system, racist and unjust criminal justice system, and their racist and corrupt educational system. White supremacy and the hatred, racism, and bigotry that it fosters, cultivates, and spreads globally, is not only a disease but a deadly, sick, and perverted ideology, an infection, a plague, a disease, that needs to be fought globally in a united effort by humanity to eradicate and vanquish this evil ideology and evil doctrine from off of the face of the planet. The hatred and evil that is taught and learned from the institution of white supremacy, in this racist white-dominated society, is an evil and a plague that continues to drive a wedge and divide this beautiful and diverse planet that we live on. White supremacy, racism, and white nationalism is causing great harm to the planet, and has been behind and the driving force, the cause, and the reason of so many race-related murders of innocent people because of the color of their skin, their religious beliefs, and because they are considered others by those who benefit from white supremacy and those who will never have to face the consequences of their inhumane and barbaric actions in most cases, at least not as a institution. The racist white person who pulls the trigger may face justice, after being coddled and made to look holier than thou by the mainstream media as a good person turned bad, but the persons or institutions that spew out or allows hateful speech and vile rhetoric and enforces stereotypes and bigotry, and creates racist murderers who kill in the name of white supremacy and white nationalism, has yet to face true justice. Just like yelling out "fire" in a crowded theater is against the law and is not considered a form of free speech and not protected by the First Amendment. So should publicly spreading, influencing, enticing, and fostering hate, racism, discrimination, religious persecution and any other forms of hate that could cause potential harm to the public or entice racists white nationalist to murder Black people or people of color or people of certain religious beliefs and could be the main reason behind racially motivated mass shootings in churches, synagogues, and public places should be against the law and outlawed. And those who commit these heinous acts in the name of white supremacy and or white nationalism should be prosecuted and convicted of a hate crime and crimes against humanity. Hate, discrimination, and racism is taught and can be unlearned. And teaching racism, bigotry, discrimination, and hate through the internet, in political and religious institutions, schools and colleges, and trying to spread hate and racism publicly, should no longer be tolerated or normalized by a society that should place humanity, civility, and decency over racism, hate, and discriminatory ideology. Freedom of speech should not be an excuse to allow those with hate and evil in their hearts and hate and evil in their souls that wish to bring harm and death to marginalized and oppressed people and communities. These communities who live in fear knowing that their government and law enforcement agencies nationwide refuse to or are not willing to protect them or their communities from racist murderers and thugs because their skin color and race just so happen to be white. Even though the greatest threat to humanity and the planet is white supremacy and those who blindly and obediently follow its hateful and evil ideology, a threat so great that the FBI has issued warnings and threat assessments about the threat and rise of white nationalism. We must continue to fight, protest, and protect our communities, our souls, and our humanity against this great evil called racism and white supremacy. Until this infection, this plague, this disease called white supremacy and white nationalism is no longer a threat to our society and no longer a threat to the planet.
INGRAINED AND INDOCTRINATED

It has long been overdue that we as a nation, as a people, and as a planet be honest with ourselves and call out racism, racist, white supremacy, and white nationalist at every turn and every instance. We as a planet need to fight white supremacy, racism, racist, and white nationalist head on and not sugar coat their racist, ignorant, and despicable ideology and belief system. With that being said, white people need to be truthful with themselves and with each other and with society as a whole. Honest about their systematic and institutional oppression and discrimination of Black people and other people of color in order to advance and continue their domination over marginalized people to benefit their racist lifestyle and racist ideology. That honest conversation starts with white people admitting that they as a race and as a people, that white people are inherently racist. No, white people are not born racist, they are taught to be racist and believe and perpetuate a racist and hateful ideology that benefits and reward them for being white. White people are inherently racist because racism and their racist hateful ideology are indoctrinated into them from an early age. Racism and their racist ideology are taught and ingrained into their belief system through their racist white-dominated society, through their racist educational system, their churches and in their homes and through militarism that they use to kill, murder, bomb, and destroy communities of color to enforce and ensure their continual dominance over marginalized people and nations of color. To truly stamp out racism and destroy systematic and institutional racism. White people need to do better and be better as a race, as a society and as an individual. White people first need to be willing to unlearn the hateful and ignorant ideology that was taught to them by your white parents or white grandparents or white relatives, taught to them in their white churches and by white church members with hate in their hearts and ignorance in their souls, ingrained and indoctrinated into them by this racist white-dominated society that stereotype and ignorantly label Black people as dangerous or inferior to white people, when history has proven otherwise. White people need to look in the mirror and face their demons. The white race needs to admit their faults and evil deeds when it comes to their internal racism and societal racism. The greatest terrorist threat not only to America but the world is white supremacy and all of the hate and evil that comes along with the ideology that white supremacy invoke. White people need to call out other white people for their racism as well as check themselves and their racist beliefs. White people also need to stop trying to tell black people and other marginalized people what is and what is not racist, especially when white people will never have to personally deal with living in a racist white-dominated society where you are systematically criminalized, victimized, denigrated, oppressed, discriminated, brutalized, and murdered because of the color of your skin. If white people truly want to be an alley for humanity then they need to honestly listen to marginalized communities, learn from these communities, and use your white bodies and white privilege to help dismantle and destroy white supremacy as an ideology and as an institution.
THUGS, GOONS, MURDERERS, CRIMINALS, EQUALS THE POLICE
It is truly amazing and truly disgusting how police officers are allowed and have been empowered, for centuries with the ability to assault, beat, brutalize, kill, disrespect, and murder Black people with impunity. Empowered by a racist white-dominated government and racist white-dominated society that justifies the criminal, barbaric, and brutal behavior, attitudes, and policies of a police force that was initially created as slave patrols to oppress, control, brutalize, and even castrate and murder Black men, Black women, and Black children trying to fight and escape the evils of slavery and the oppressive regime of a racist, evil, white-dominated society hellbent on acquiring vast amounts of wealth and fortune regardless of the body count, deaths, and atrocities that their evil ideology, their evil beliefs, and their murderous and evil actions have caused on a global scale. The police force, in America, is the biggest criminal organization on the planet. There is no accountability when it comes to the brutal, racist, and barbaric acts when it comes to their dealings with Black people and the Black community. They are empowered and protected by their corrupt, racist and criminal police union. They are empowered by local, state, and federal agencies that are the creations of white supremacy. Created to uphold and enforce the savage, racist, hateful, and evil doctrine and ideology of white supremacy. These murderous and evil savages wearing badges, carrying guns and committing crimes against humanity are also protected and empowered by the so-called ideology and fallacy they created of "protected ones on" with their fake and ignorant cries of "blue lives matter." As if there is an actual target on their lives the way there is a target on the lives of Black people and Black communities in America. There is also the fallacy of there are more "good cops" than there are bad cops. Yet, there is rarely, if ever a case, of these so-called "good cops" stepping up and outing the racism, the brutality, the crimes, and atrocities committed by a single cop or outing the corruption and racism within an entire police department. Police officers and police departments are quick to demand and sometimes even plead with the Black community to speak out against the criminal or criminals in their communities and out the person or persons involved in or have committed crimes in their neighborhoods and in their communities. Yet, these same people, these police officers, these hypocrites remain silent when it comes to speaking out and arresting police officers that are not only racist and murderous but act on the evil in their hearts and commit brutal barbaric crimes against Black people and Black communities. There would be an outcry from white people and white communities united with the racist murderous police officers and police union if there was an outcry in the Black communities to as a united front exercise their Second Amendment rights and arm themselves and protect themselves against these racist murderous cops and police departments across the nation. Yet, the white community and so-called "good cops" remain silent or use racist coded language to justify the murderous acts of racist police officers brutalizing and murdering Black people. They even create racist laws and policies to justify the actions of barbaric racist savages wearing badges who are terrorizing Black people and Black communities. Sooner or later this will come to a head and this racist white-dominated society and nation will have to answer for the evils and atrocities that they have committed and perpetrated for centuries against black people and Black communities. Unfortunately, it does not appear that certain communities, white people and white communities, are willing to accept, learn from, and try to correct theirs and their ancestor's actions and crimes against humanity and crimes against Black people, that they have committed and continue to commit. The nation must stop protecting police officers, whose sole purpose or job is to serve and protect when it comes to them committing crimes and criminal acts against Black bodies, Black people, and the Black community. These police officers not only should be fired after a thorough investigation conducted by an independent panel, an independent panel that does not consist of mostly former or current police officers. They should be arrested, charged, and convicted of their crimes after they received their due process. Along with any police officer, prosecutors, union rep, family member or anyone else willing to lie or coverup for these racist and murderous police officers. And the victims or the victim's families of these murderous and criminals wearing badges, posing as honest police officers, should also be allowed to not only sue the local, state, and federal government for not protecting the victims from these racist murderous cops. The victim or the victim's families should also be allowed to sue the police officer or officers, including suing them for their police pension, certain police benefits and other material items or possessions that may or may not have. And the victims or victim's family should also have the ability to sue any person or persons who were involved in the coverup of said racist police officer's crimes. This would not only force the racist cops to think twice when dealing with Black people and Black communities in a more respectful and professional way but also force those willing to help protect these racist murderous cops by lying for them or covering up evidence to also think twice as well. Real change, real equality, and real justice will never come until white supremacy and those who uphold and perpetuate white supremacy is held accountable for their actions, their complicity and the actions of those they are willing to lie for or turn a blind eye to the evil racist acts of other police officers who feel empowered to commit these evil acts.

Don't forget that if you enjoyed the author's blog that you can still donate to help support the author's blog post. No paypal no problem. cash.me/blaclitterateur